Adult DVD Talk has been problematic for a while now, but even I didn't think they would go this low.
Meet Keith Mason, a man who gets really butt hurt when porn stars don't fall over themselves to reply to him RIGHT AWAY.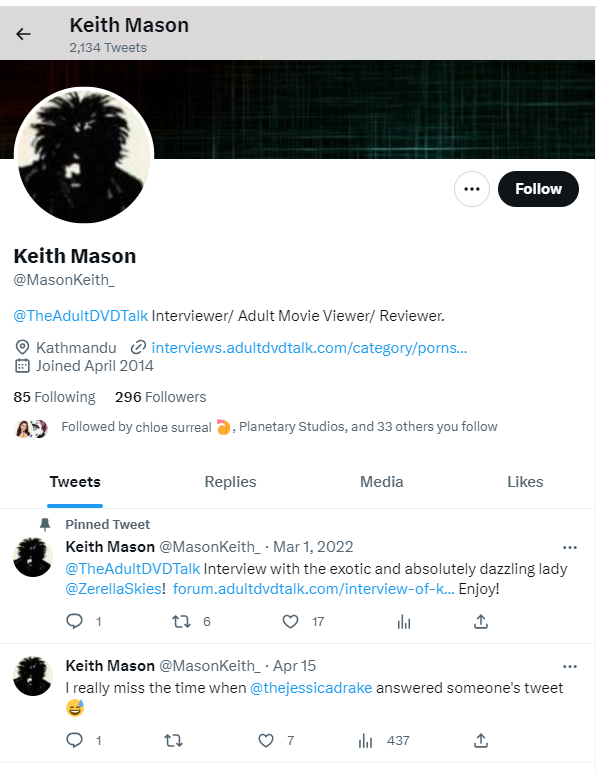 He's recently been hitting up girls on OnlyFans, and when they don't respond in what he deems a timely manner, he gets nasty.
He DMd her at 12:03 am, and he waited a few hours for her to respond, then hit her up again at 7:22 am. He waited less than 10 minutes to hit her up again, being passive-aggressive.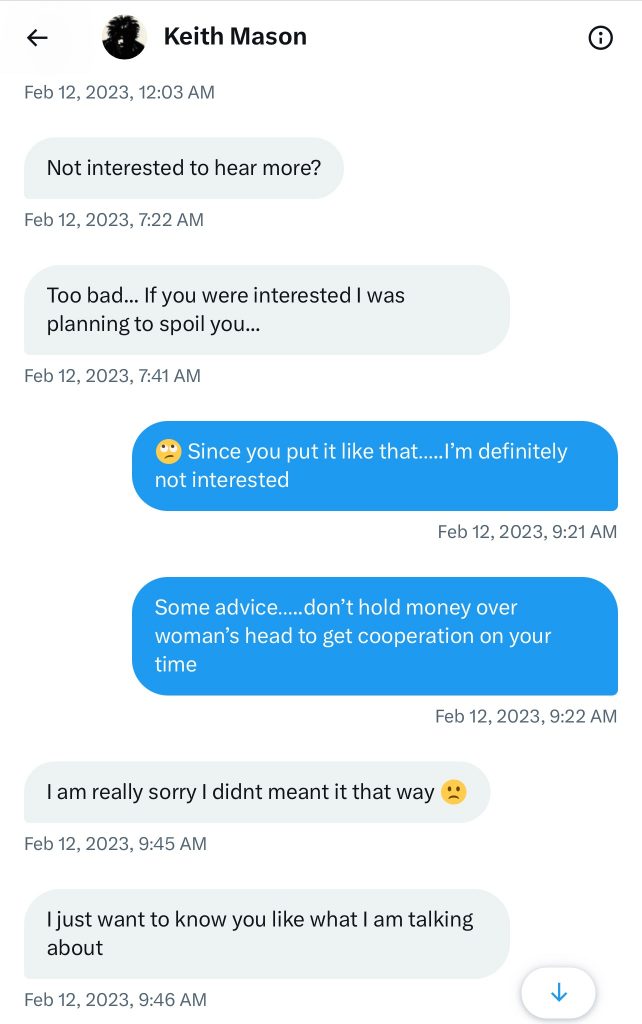 Now you'll notice he hit her on the girl's FREE OnlyFans page, and he didn't even tip, he just expected her time and attention for FREE.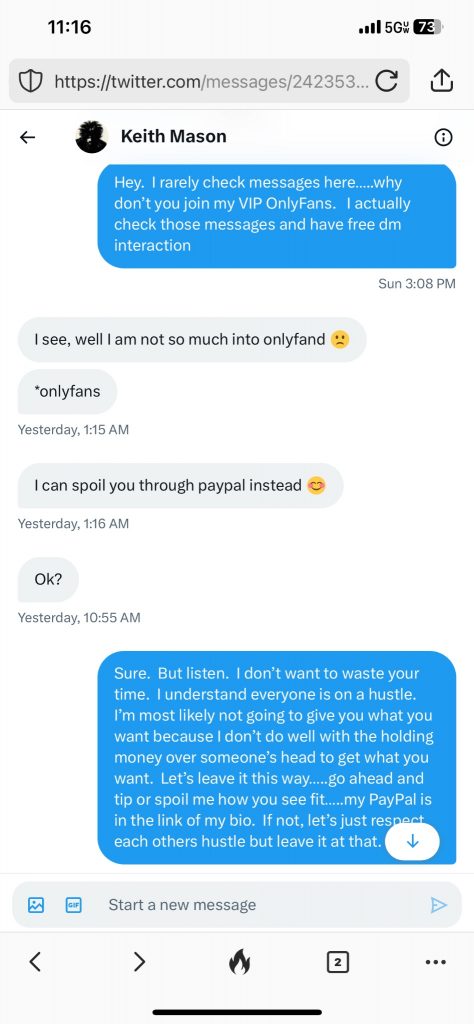 Since he claimed he didn't get on Onlyfans that much, he preferred to tip her through Paypal.
He sends her a whole $10 and then you know what he did?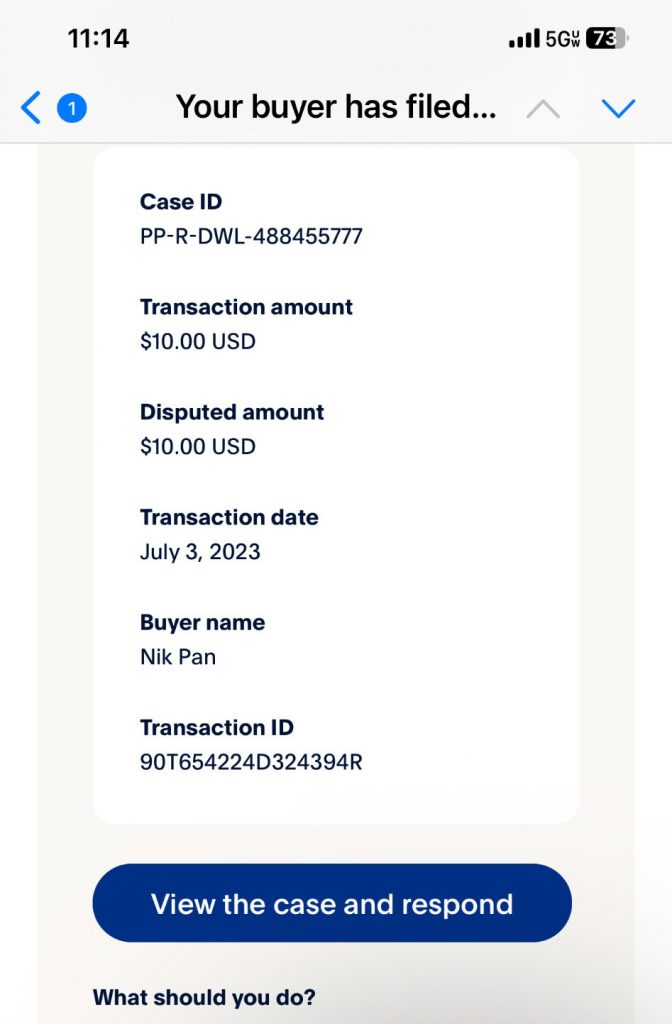 Yes, you read that right. The piece of shit did a chargeback.
In what world is this kind of behavior okay? Especially for someone who is in the industry, working with the Adult DVD Talk website. I say "with" instead of "for" because I am told the website doesn't pay these writers; they do it on their own as a volunteer of sorts. But still, the website profits greatly from these contributions by guys like Keith Mason.
This is not the first time the website has come under fire. In fact, last August, one of their staff modified their website to refer to adult performer Alexis Tae as "Some Chick" because she wouldn't get friendly and personal with one of the AdultDVDTalk interviewers, a man who goes by Captain Jack.
Yes, that guy who does all of the creepy interviews asking about underage sex in, like, EVERY interview on that website.
Alexis Tae had the nerve to ask them to correctly identify her race which they had listed as "Latina." Can you imagine wanting someone to identify your biographical information properly? THE NERVE!
Alexis Tae has starred in nearly 400 movies and, at last check, had more than 30 award nominations, but hey, renaming her as "some chick" is really professional of Adult DVD Talk.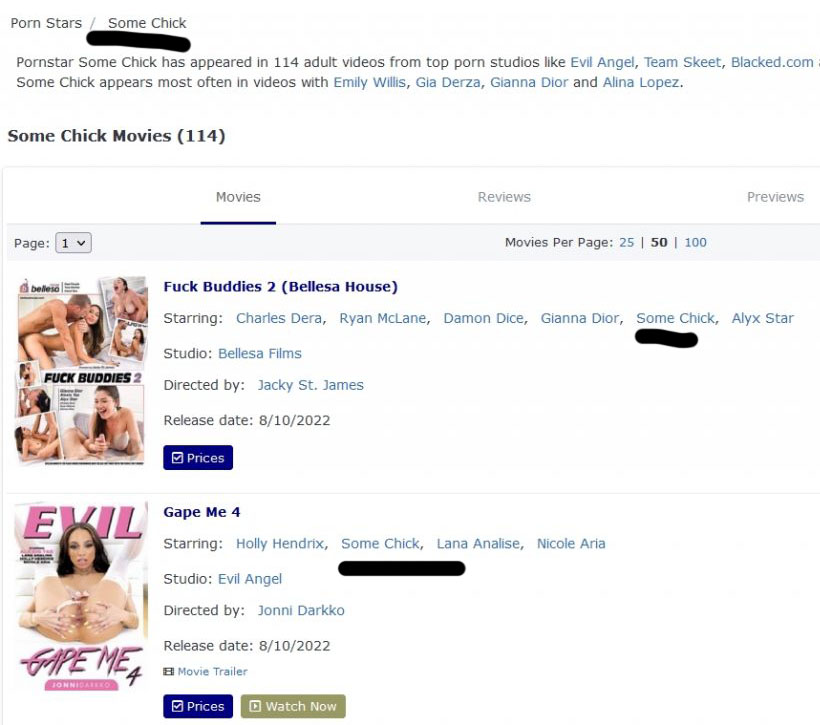 After getting called out for this kind of abusive behavior, they eventually changed her name back, but as far as I know, to this day has never apologized.
Just what is Adult DVD Talk, you ask? Well, their official description is …
Since 1999, ADT has provided a space for fans, performers, directors, retailers and industry insiders to connect. Between movie reviews, interviews and forum discussion, the volunteer efforts of thousands in the community, ADT has become an indispensable resource.
The reality is, though, the site is a social media-type website (an old-school version called a forum) where fans and trolls hang out and talk mad shit. Sure, sometimes they talk about how much they love a girl, like a real fan would do, but quickly you'll find a thread talking about how a girl won't do anal, won't do IR, or how she got fat.
I realize that's the nature of social media, like websites. But when you allow them onto your staff (paid or not) they are part of the organization with a level of power to abuse the very girls who the industry is built on, enough is enough.
This kind of abusive behavior towards the very reason we all exist isn't okay. It will never be okay.
This guy tipping her $10 on Paypal and then doing a chargeback is such a dick move I can't even wrap my head around it.
Fuck this guy, and fuck you AdultDVDTalk. Please join me in following these douchebags on Twitter at @TheAdultDVDTalk and let them know this kind of bullshit is not okay.