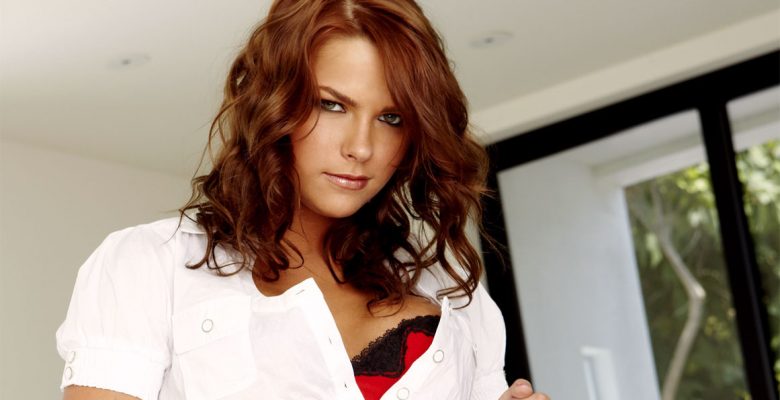 Recently I was cursed out by a young lady who was upset with me that I couldn't find her an agent. It wasn't that I didn't want to help her find an agent, it's just some girls, despite how entitled they may feel, aren't meant for this business.
It surprises me how many people just assume they can become a porn star just because they've decided that's what they want to do.
As with any job in the world, porn too has qualifications. For example, just because you decide you want to be a brains surgeon, super model or a lawyer doesn't mean you can be.
Out of 27 female applications I received yesterday, only one had any real potential to make it in the business long term.
It shocks me just how many people out there don't realize that not just anyone can be a porn star. Just because you are willing to have sex on camera, doesn't mean you'll make it in the business. Sure, you might get a scene or two, but the chances of making any sort of real, regular employment is rare. It takes more than just wanting to do it. It takes a passion, true – but it also takes a certain look and not everyone has that look.
Porn is a business, and that business is driven by sales. In the end, it's all about MONEY. Money makes the world go around, and money dictates exactly who gets hired to be in movies and who doesn't.
So for a company to make money, they have to film people that others are willing to pay to see have sex on camera.
The harsh truth is, not everyone looks as good as they apparently seem to think they do.
Case in point, there was a girl that an agent I knew took on not to long ago. I knew right away she didn't have a chance in hell to get more than a few scenes. Nobody was going to hire this girl on a regular basis. And I was right; she shot maybe three scenes in two months. She just wasn't pretty. Her body was okay, but her face was like eh. She looked way, way older than she was and she had a lot of stretch marks on her body and a huge scar on her breasts. So while she was willing to get naked on camera, not too many producers wanted to pay her to do so.
It's a harsh reality, but it is also the truth.
If you are overweight, have a lot of scars, have problems with your teeth, ugly stretch marks, lots of acne or whatnot, then the chances that you are going to make it in the porn industry. Why would someone want to pay to see you have sex if you aren't remotely attractive?
I know that's mean, but it's also the truth.
Porn is a serious business. It's not all about having fun. Okay sure we have a good time too sometimes, but it's also a business, a business that is driven to make profits.
The girls you see on camera or on Twitter frolicking around, appearing to have fun, with not a care in the world, are actually working. What you don't see is them getting up at 5 am for their 6 am call time, where they spend hours on set. When they get out of work they don't go to a party, nope, they go to the gym and work out because they know they have to keep fit to keep looking good.
Being a porn star is a job.
A real job that takes real hard work and real commitment. But it's also not a job that just anyone can do.
You have to look good for the camera.
Sure, not everyone is going to look as fabulous as Megan Rain does. But it does help.
Certain jobs in this world are always going to be based on your looks, and being a porn star is one of them. Just like modeling and acting is.
That's just how life works.
So next time you want to curse me (or anyone else out) because they won't help you get into the porn business, maybe they are just being nice and not telling you the cold hard truth.