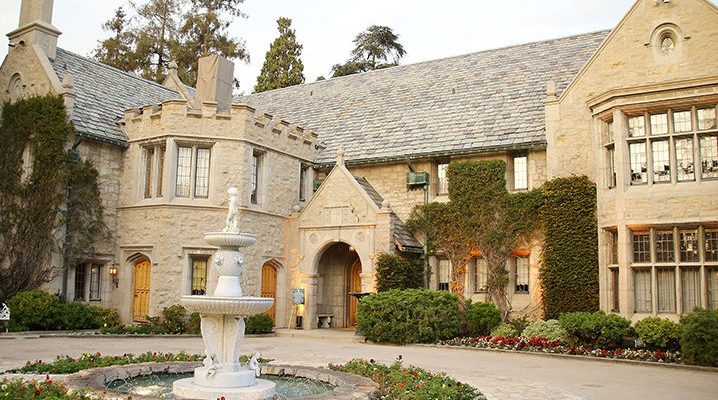 It seems the Playboy Mansion is back up for sale. Although they had a previous deal on the table for $110 million but that whole thing I guess just didn't work out.
Hugh Hefner it seems wants a buyer right now, but he doesn't want to give the buyer access to the mansion until he dies.
So it seems on Monday they are going to put the mansion back on the market.
From TMZ: The Playboy Mansion can still be yours, because TMZ has learned the impending sale has fallen through … because the buyer demanded access that would disrupt Hugh Hefner's life.

The buyer was 32-year-old Daren Metropoulos, the son of a billionaire businessman, who has become a master at re-branding tired products, including Ghirardelli Chocolate and Bumble Bee tuna. We're told the purchase price was around $110 million.

The sticking point … according to the deal, Hefner had the right to live out his life in the mansion before Metropoulos could do his thing … restoring it and adding onto the structure. We're told Metropoulos wanted a significant amount of access during Hef's remaining years … and Playboy felt he was being unreasonable.

The parties haggled for weeks … sending several dozen versions of the deal back and fourth, to no avail. The deal officially fell apart Thursday night.

The Mansion is going back on the market Monday.