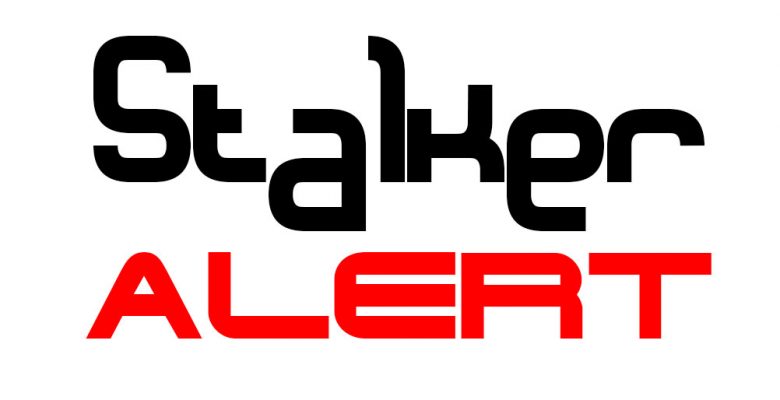 Awhile ago I warned you about a crazy fucker who was out there praying on girls via twitter. His real name is Michael Snoreen and he sometimes goes by the name of DreamWalker. But that's not the only name he uses.
Apparently some girls didn't take my (or Mike South's) warning serious and it's not become quite a problem for them.
First let me tell you about what he does. He pretends to befriend you on twitter and. He appears to truly care about you, your career and wants to be your friend.
At this point your mind should be echoing that statement "but I'm your #1 fan". Remember that movie?
For some reason some girls really trust this guy, despite the fact that he tells you he has some medical problems and is on a lot of medication.
Girls if that isn't a red flag, what the fuck is? Seriously?!?!?!
Then one day something goes wrong and all of the sudden he turns on you because you didn't listen to him or do something he told you to do.
Now is when you have a problem.
Now he creates fake twitter accounts using your real name or goes on Facebook and contacts every single person you know or have ever known including your family and all your friends from high school and not only tells them that you do porn but also sends them copies of it. Yes even your underage relatives, like your 10 year old cousin or 8 year old niece.
Now back to twitter. He creates fake accounts using your real name and starts giving out your phone number or contacting other agents or directors pretending to be you. Here's two porn stars Crystal Nicole and Serenity Haze that he did it to. Will you be next?
He's now even created a twitter account using Tee Reel's legal name and he's now pretending to be him via twitter. So now he can contract girls and trick them into thinking they are talking to an agent.
This should be common sense but apparently it isn't so let me share some advice with you. If a random fan on twitter says to follow him on twitter, don't.  It can lead to nothing but trouble.
If you happened to be talking to said fanboy and he suggests it's easier to talk on Facebook don't give her your personal Facebook account where you have your real (non porn) friends and actual family members listed.
Don't share your driver's licenses or test results with him. Why the hell would anyone do this? Yet oddly enough I know so far 4 other girls who have done this.
NEVER GIVE YOUR REAL INFORMATION TO SOMEONE YOU DON'T REALLY KNOW.
This is a guy you met over the internet. WTF where you thinking?
Update: Here are just some of the accounts this person has. Who knows how many more he has that we haven't found yet.
These are all the accounts I have for dreamwalker so far. Am I missing any?
https://twitter.com/BrookeSantosFAN
https://twitter.com/nikileeyoungfan
https://twitter.com/VGoddesss_1_fan
https://twitter.com/adrian_beowulf
https://twitter.com/marina0kate896
https://twitter.com/dreamwalker24
https://twitter.com/DreamzPornstarz/
https://twitter.com/JasonToler_
https://twitter.com/RachelHomer32
https://twitter.com/HazeSerenity
https://twitter.com/PornstarzBeauty
https://twitter.com/xxxFarrahValxxx