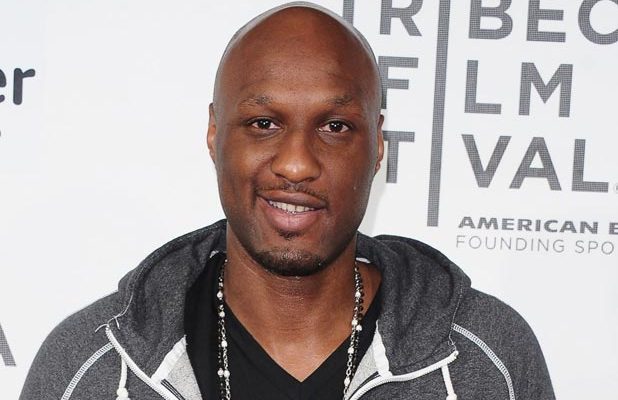 Speaking of the Kardashian's … and no I'm not talking about the Kim Kardashian sex tape. Today we are going to talk a little bit about the other Kardashian, Khloe and her divorce with Lamar Odom. You may remember last year he fell unconscious after partying at the Love Ranch in Nevada. Hey, no judgement here … who doesn't love a weekend with two hot hookers? Only his weekend didn't turn out so well as we all know.
The other day Hollywood Life reported that "Lamar Odom isn't giving up on Khloe Kardashian. Even though she's filed for divorce again."
But you know what? I found out that the story is total bullshit. I happened to have the exclusive on what Lamar Odom really thinks about his divorce. He's apparently had enough of the bullshit and the lies. He recently had this to say ….
"Dude. I'm not taking this shit like a bitch again & lying down. Fuck that whole fuckin' family. That bitch ain't gonna get away with this, this time around and it ain't gonna be on that fuckin' show."
But even more interesting was that after a short while he went on to say that he plans on exposing Khloe and the whole Kardashian family. He wants the world to know their true side, and all of their secrets.
Could a tell-all book be in the works?
Will we finally find out if Kris Jenner is planning on negotiating a deal for a Kylie Jenner sex tape like she did for her daughter Kim Kardashian?
I reached out to the new Bruce Jenner for comment and he had this to say … "While I can't confirm nor deny if Lamar and I are working on a Kardashian book, what I can say is he's been adamant about his feelings on this divorce. He's tired of being pushed around and just going along with whatever the Kardashian family tells him to say or do. He's not falling in line anymore."
For those of you who don't remember who the new Bruce Jenner is well … the new Bruce Jenner was Born Mark Behar – in Brooklyn-New York, and was raised in New Jersey, where he was a Federal Law Enforcement Officer. He's an Actor, Producer, a Security Expert & Personal Protection Specialist, as well as a Personal Bodyguard to the Music & Movie A-List Elite, as well as to/for "Reality TV Show" Cast Member's such as Kim Kardashian, Mariah Carey, Eminem, (The Late) Whitney Houston, (The Late) Robin Williams, Robert De Niro, Billy Crystal, Dustin Hoffman, Britney Spears, Christina Aguilera, "The Osbournes", "The Hogans", and Ben Stiller, just to name a few.