I've got a gem for you today. "Let's Make an Anal Porno" from Brazzers takes you on a wild ride of sexual exploration and passionate love-making between Emma Hix and Keiran Lee.
The scene begins with Emma setting up her phone to record a special moment between her and her partner. As she speaks to the camera, you can feel the anticipation building up inside you. You know something hot is about to go down.
As Keiran enters the room, he is taken aback by his girlfriend's boldness. Emma wastes no time in seducing him, stripping off her clothes and revealing her perfect body. Her curves are accentuated by the garter belt and thong she wears, teasing Keiran with every move.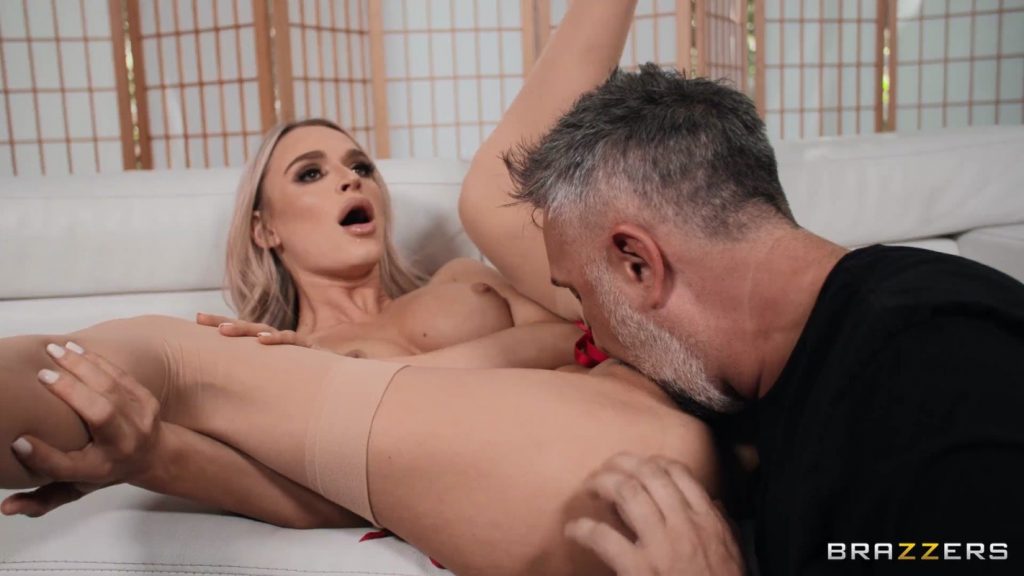 The chemistry between these two actors is palpable, and you can tell that they are both ready to take things to the next level. Emma suggests they make an anal porno, and Keiran is initially hesitant. But soon, he gives in to his desires and agrees to give it a shot.
What follows is a masterclass in anal sex as Keiran penetrates Emma's tight hole with his massive cock. The camera work is expertly executed, showcasing every inch of Emma's beautiful body as she moans in pleasure. The action is intense, with plenty of close-ups of Emma's face as she experiences the most incredible orgasm of her life.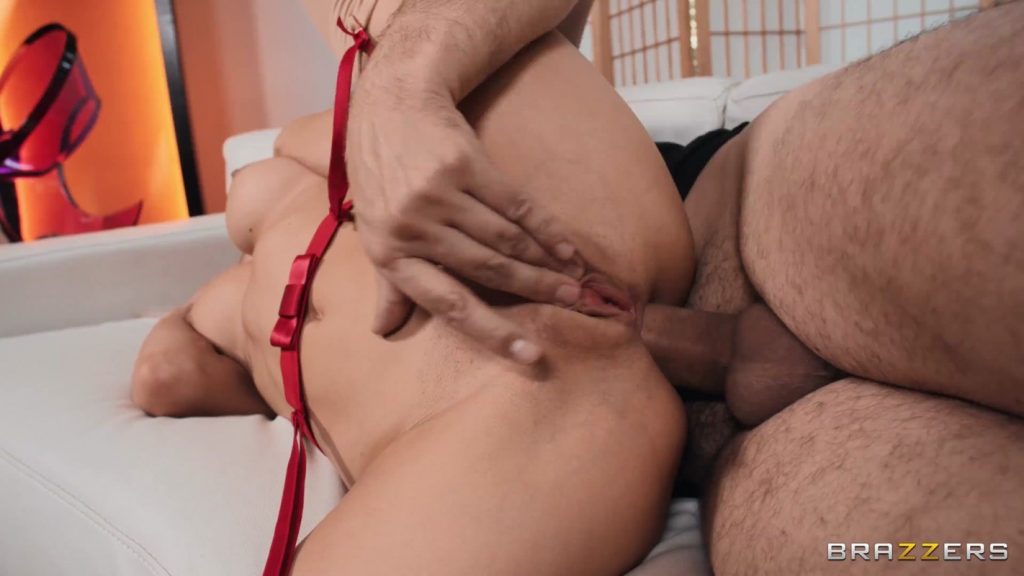 But the real highlight of the scene comes when Keiran pulls out and unleashes a torrent of cum all over Emma's face. It's a truly mind-blowing climax that leaves you breathless and wanting more. If you're looking for a steamy anal porno with lots of passion and energy, look no further than Let's Make an Anal Porno from Brazzers.
Watch Let's Make an Anal Porno now at the official Brazzers website.
You can follow Emma Hix on Twitter (X) at @emmahixofficial
You can follow Keiran Lee on Twitter (X) at @keiranlee
You can follow Brazzers on Twitter (X) at @brazzers