Cherry Pimps is pleased to announce that Blake Blossom has been picked to represent Cherry Pimps as the November "Cherry of the Month".
"Blake Blossom is one of our favorite busty babes around, so we knew immediately that we wanted her to represent us as a Cherry of the Month! Her scenes truly represent the sex appeal Blake has and we know members are going to be head over heels like we are," said Cherry Pimps.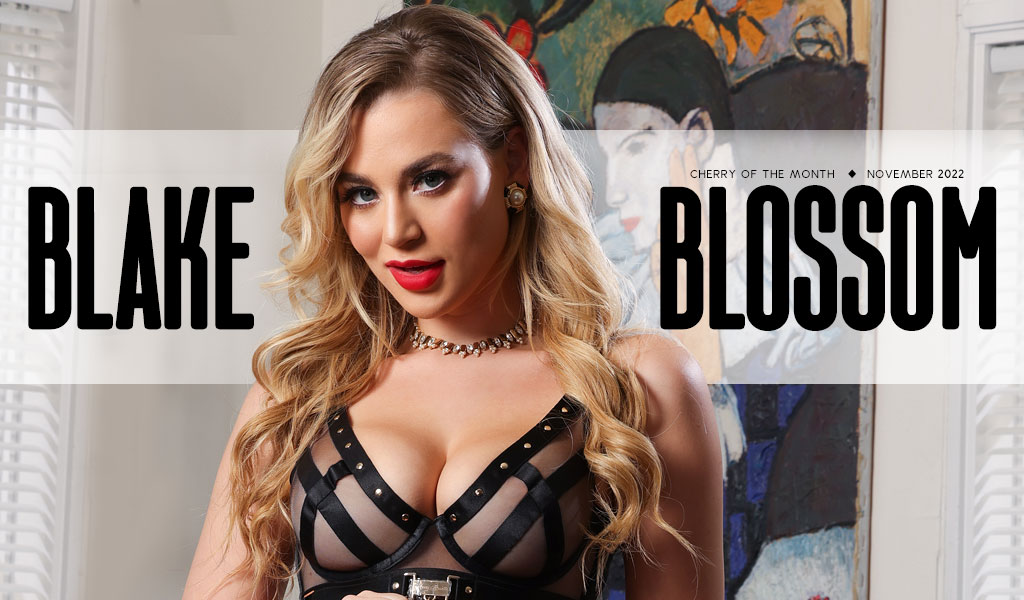 Each month in 2022, Cherry Pimps' selects and features their 'Cherry of the Month,' a hot and talented model who will earn a $500 cash prize plus an exclusive one-day shoot with the Cherry of the Month Producer. At the end of 2022, all monthly 'Cherries' go into selection for the hottest and freshest Cherry to be chosen, with a cash prize and more for the winner.
"I feel so grateful that I was chosen for this achievement and even happier that I was given free rein on what I wanted to do. Alex Mack is a great friend of mine and he was available that weekend so it worked out perfectly," said Blake Blossom. 
To celebrate Blake Blossom's Cherry of the Month status for November, fans can see her exclusive scenes at cherrypimps.com.
2022 Cherry of the Year: Anna Claire Clouds
January 2022 Cherry of the Month: Joanna Angel
February 2022 Cherry of the Month: Lilly Bell
March 2022 Cherry of the Month: Xxlayna Marie
April 2022 Cherry of the Month: Savannah Bond
May 2022 Cherry of the Month: Mckenzie Ann
June 2022 Cherry of the Month: Liz Jordan
July 2022 Cherry of the Month: Hazel Grace
August 2022 Cherry of the Month: Avery Black
September 2022 Cherry of the Month: Skye Blue
October 2022 Cherry of the Month Chantal Danielle
November 2022 Cherry of the Month Blake Blossom