As the saying goes, opinions are like assholes; everybody has one. So how do you determine who the best adult industry news source is? I thought it might be fun to do a deep dive and find out.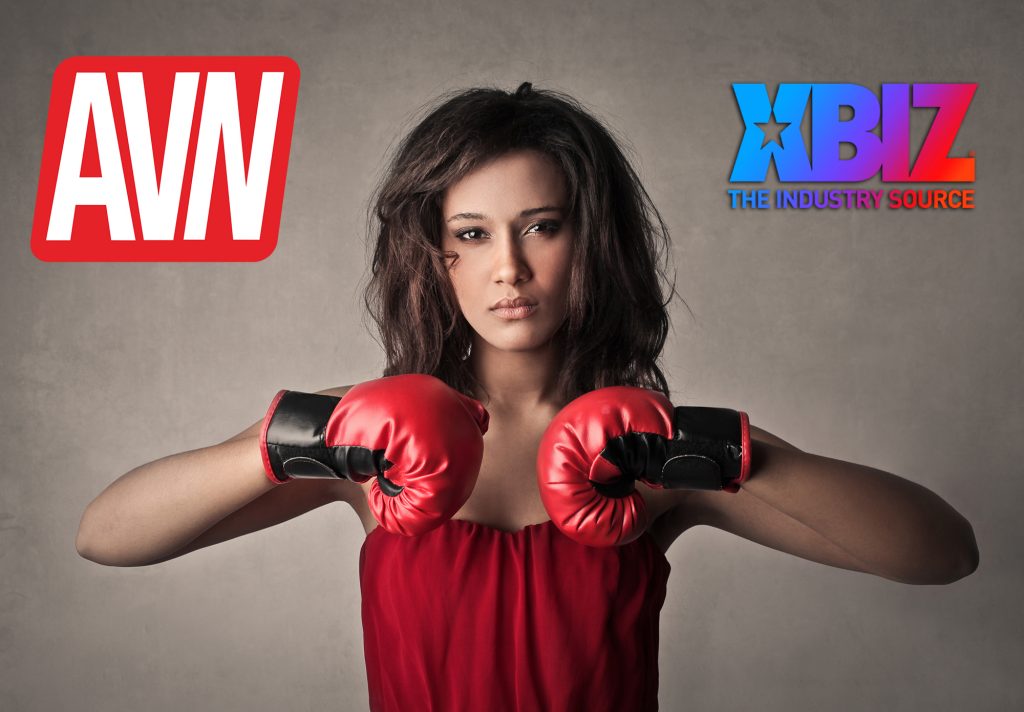 AVN (Adult Video News) was founded 40 years ago in 1983. AVN rates adult films and tracks news developments in the industry.
XBIZ was founded 25 years ago, in 1998. XBIZ publishes news and information about the adult industry.
Both sites host a major awards show that takes place in January. The AVN show is hosted each year in Las Vegas, while the XBIZ awards show takes place in Hollywood. Unlike the XBIZ awards show, the AVN awards show gets recorded and edited to be broadcast on mainstream cable channels like Showtime. To many, that gives AVN awards show the advantage.
AVN awards show gets a lot of mainstream attention, with media outlets often calling it the "Oscars of Porn," while the XBIZ awards show, or any other adult award show for that matter, aren't even acknowledged, let alone get any coverage.
But what are those other shows? Here are just a few of the adult industry awards shows off the top of my head (sorry if I missed any).
Fleshbot Awards
Nightmoves Awards
Pornhub Awards
Urban X Awards
XCritic Awards
YNOT Awards
Now let's talk traffic because, in the end, if you have to talk about the true success of a website, you have to talk about just how many people visit their website.
When it comes to how many visitors a website gets, AVN, without a doubt, wins hands down. They have an estimated 900,000 visitors a month, while XBIZ has 659k. To put things in perspective, that's about 30k people every day that visit AVN.com, while XBIZ has 21k a day.
How about some of the other sites? Turns out there is one with even more traffic … Flesbhot. They get significantly more traffic than AVN and XBIZ, with an astonishing 1.2 million visitors a month.
| | | | |
| --- | --- | --- | --- |
| | Monthly | Daily | Twitter |
| Fleshbot.com | 1,200,000 | 40,000 | 120.1k |
| AVN.com | 900,800 | 30,027 | 1.4 Million |
| XBIZ.com | 659,200 | 21,973 | 1.3 Million |
| YNOT.com | 97,600 | 3,253 | 20k |

Fleshbot reviews adult films and tracks news developments in the industry. They also have an awards show, which takes place each year in September.
So what is the answer? Who reigns supreme? Well, I've presented you with the facts, so I'll let you decide.