Poor Edward and Bella, apparently OnlyFans is not a fan!
🩸🦇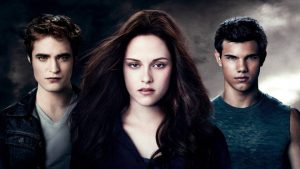 If you think I'm just being funny, you would be wrong. As it turns out vampire content is one of the many types of new content being restricted on the platform. In fact, you can't even use the word "vampire" on OnlyFans.

What specifically about vampires are so offensive? I'm not quite sure but with more than a million vampire books in English alone, available for sale on Amazon, I'm not quite sure what the problem is.
Blood Hunt, The Darkest Vampire, Thrall of the Vampire King, Empire of the Vampire, Fashionably Dead and Demonic, Sucker Punch, Born in Fire, Interview with a Vampire, Moon Dance, Dark Stranger, The Vampire Chronicles, Winter Moon: Vampire for Hire, The Vampire Wish, Mile High with a Vampire, House of Night: Mark, Betrayed, Chosen and Untamed, Some Girls Bite, The Vampire Diaries, Guilty Pleasures: Vampire Hunter, The Vampire Wish, The Vampire's Throne, Fangs, The VAmprie Knitting Club, The Vampire Curse, Heart of Thorns, and Claimed, are just a few of the most popular selling books on Amazon and they are all dedicated to VAMPIRES.
So why is this topic banned on OnlyFans?
Your guess is as good as mine.
🩸🦇
While it's perfectly fine for housewives to get their naughty vampire kink on, it's not acceptable on OnlyFans.