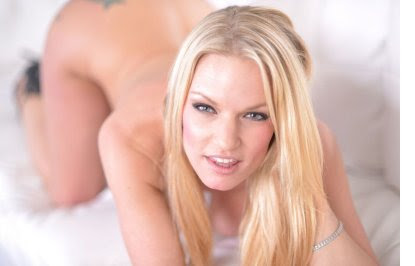 I got an email on Friday that says "Brand New Blonde MILF- Crystal Nicole – Available Now Tested and Ready to Shoot". Now I love MILFs. They are a very popular genre so I couldn't wait to check out this girl.
First thing that caught my attention is 27. When did a 27 year old become a MILF? 30+ sure, but 27? Hmmm. Makes me laugh and think of the time Cezar Capone booked a 19 year old Dylan Ryder as a MILF.
But then I looked at the pictures attached. I knew right away this girl wasn't 27. Don't get me wrong, she's hot as all hell but no way in hell she was 27 years old. In fact, when I called Ideal to ask about the girl he claimed she was 26 (although his email said 27).
 So I decided to give the girl a call. Sure enough I was right, Crystal Nicole a hot as hell MILF is in fact 31, not 26 or 27.
So the question is, why is TeeReel lying? Why make a very hot and marketable MILF into something she is not? What kind of douche bag agent does that?
If your agent is a liar, what producers will want to work with them?
Even worse, he is even listing things that she doesn't even do. She doesn't do bachelor parties, or double penetration or double vag.
I asked her why her agent would list her as doing things she doesn't do and she told me that she asked him that very thing and he said it was only a thing he did to get people to call and when they asked about booking her for things she didn't do he said he would talk them into booking her for other things.
But oddly enough he hasn't booked her in months. So really I think that itself speaks volumes about what kind of agent he really is. Be warned girls before signing with his agency.
Friends and fans can follow Crystal Nicole @CrystalxxNicole.