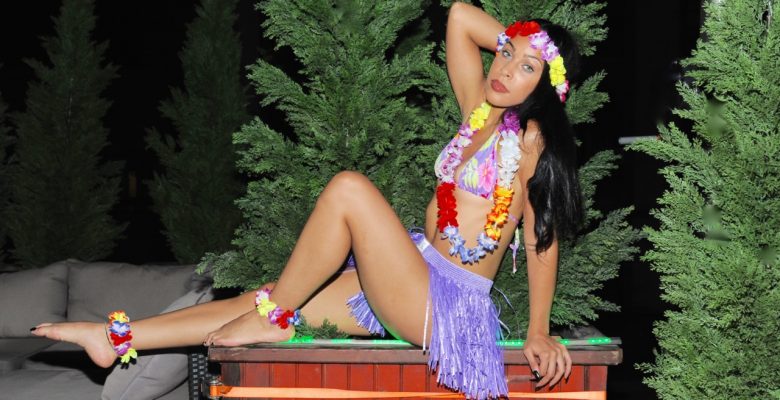 RICK'S CABARET NEW YORK TO THROW "HAWAIIAN LUAU" PARTIES – MIDTOWN MANHATTAN CLUB WILL TRANSFORM INTO POLYNESIAN PARADISE
Rick's Cabaret New York
, the upscale gentlemen's club known for its luxurious setting and warm hospitality, will host "Hawaiian Luau" bashes from
August 16th to August 20th
. The events will feature tropical decor, great food and drink specials, and the club's gorgeous dancers wearing a dazzling array of eye-catching bikinis.
"The luaus are gonna be so much fun," purred Rick's Cabaret NYC Girl Angela. "I've got my bikini all picked out. I look really hot in it, but I'll look even hotter when I strip it off. Ha!"
"I can't wait to try the tropical drinks our bartenders will be serving for the luaus," cooed Rick's Cabaret NYC Girl Staci. "One that I really love is called the 'Island Girl'. It's got premium vodka, cranberry, ginger ale, and fresh squeezed lime. Then, of course, there's the Hawaiian treats our famous chef Franklin Edwards promises to make, including my favorite, coconut shrimp. The parties are gonna be so awesome!"
Rick's Cabaret New York was named "the #1 strip club in New York" by Playboy and is the destination of choice for Wall Street bankers and brokers, numerous celebrities, and pro athletes from all the major sports. It is conveniently located in the heart of Manhattan across from the Empire State Building and just one block away from Madison Square Garden.